AVAILABLE STAFF POSITIONS
Additional leadership opportunities are listed below staff opportunities.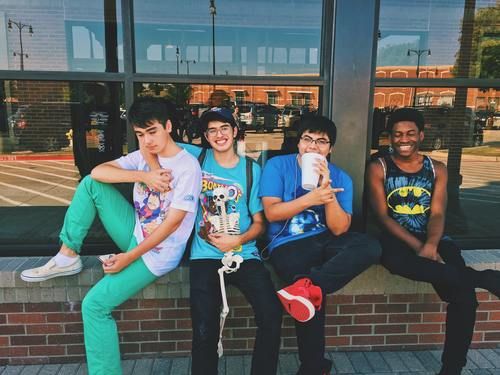 IMPACTING STUDENTS LIVES FOR GENERATIONS
The Student Pastor is responsible for creating and leading a dynamic youth ministry team and ministry to middle, high school, and college students. They also oversee the Children's Director to create an amazing ministry to children birth through 5th grade.
WORSHIP & CREATIVE ARTS PASTOR
CREATING ENVIRONMENTS THAT POINT PEOPLE TO JESUS
The Creative Arts Pastor is responsible for the worship and creative arts ministries at Motion and is the primary leader and mentor for all musicians, vocalists, media, sound, and other creative arts volunteers. The Creative Arts Pastor serves as the key coordinator for all weekend service elements.
MANAGING THE DETAILS THAT MOVE LIVES FORWARD
The Office Manager oversees the business operations of Motion Church which includes being responsible for the financial operations, facility management, administrative duties and event coordination.
MAKING THE MISSION KNOWN AND ACTIVE
The primary responsibility of the Communications Director is to lead in the creation of materials, systems, and strategies for all church communications. The broad scope includes announcements, social media, video production, web presence, print materials, external and internal promotions, and more. The Communications Director also coordinates the planning, implementing, and evaluating of the church's communications efforts as a way to relate the church's mission to make disciples of Jesus Christ.