We have 3 big initiatives that we are sowing seeds into with this year's Miracle Offering. We encourage everyone to pray and ask God what He wants them to do to participate.
Making a difference in Kentucky.
Our first initiative is investing in a new facility for Motion Church. Prior to the pandemic and after it, we have outgrown the space in capacity and parking and are searching for a prime location to engage our region more effectively. Giving to this building fund is helping us have the funds necessary to make this move. This will take a significant amount of money and we know God is going to supply.
TEXT TO GIVE: Text the amount you'd like to give to 84321 with the shortcut "MB" for Motion Building (example 500 mb).

Making a difference in Spain.
Our second initiative is to give $10K towards the first church to be built in 60 yrs in Mallorca, Spain. Mallorca Christian Center has taken massive action paying off land, raising funds to start construction, and moving forward with the work by faith. The congregation is currently meeting in three locations throughout the island, plus 55 home groups gathering regularly. The half-acre property is on several major bus routes where tens of thousands of vehicles pass the property daily.
TEXT TO GIVE: Text the amount you'd like to give to 84321 with the shortcut "SP" for Spain (example 500 sp).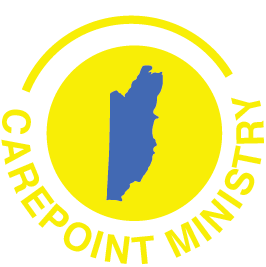 Making a difference in Belize.
Our international initiative is with
Children's Cup
. We are partnering with them to support a community in Belize, Central America, providing renovations to their CarePoint facility and Christmas to the children in the community. Let's pray together and see what God can do! Our goal is $6000.
TEXT TO GIVE: Text the amount you'd like to give to 84321 with the shortcut "CC" for Children's Cup (example 500 cc).

Financial giving can be divided into two categories: tithes and offerings. The Bible teaches us that we worship the Lord with our tithe, which is ten percent of our income contributed to the church on a regular basis. When we feel called to give over and above our tithe, we do so as an offering. Whether we are giving tithe or offering, it is an act of worship to God. We have several options for you to choose from that make giving to our church easy, safe and secure. You can opt to give online, through smart giving via text messaging on your mobile device or during one of our services.
Simple and secure. Give a single gift, or schedule recurring giving using your checking account, debit, or credit card.
Giving through a text message is one of the easiest ways to give. Simply text the dollar amount you want to give to
84321
. After you set up your payment information, the system will remember you and all you have to do is text the amount to the number above.
Legacy Giving: If you want to designate your donation to the Legacy Fund, simply text "legacy" and amount you want to give (Ex: "legacy 100").
You can also give in person during the weekend worship experience or
you can mail a gift to our main offices. Please send any mailed gifts to:

Motion Church
133 Trade Street, Suite 5
Lexington, KY 40511
The Legacy Team is an outlet for those who are called and equipped to finance the Kingdom of God and to leave a legacy. Legacy people give influence, resources and time as a local church ministry expression to advance the cause of Christ. Each member prayerfully commits to give over and above their tithe to impact eternity for generations to come—to leave a legacy.