Sundays are more than a group of people getting together to sing some songs and hear a message. They are a place where you are witnessing a movement of people who are a part of something bigger than themselves. You are invited beyond the crowd, to realize that we would love nothing more than to have you be a part of what God is doing here. Take a step of faith and belong to something bigger than yourself.
Take a step and belong to
something bigger than yourself.
Jesus matters because He came to answer our deepest questions. He came to give us purpose for living now and settle the question of where we'll spend eternity.
We are a church that bases everything we believe on the Scriptures. Baptism is about going public with your faith in Jesus and communicating to the world your commitment to following Him. Anyone who has made a decision to follow Jesus or has made a recommitment in their faith can be baptized.
Launch Yourself Into Purpose
We are here to help you move your life forward. Jump into the 4 Step journey called Next Steps and see your life get connected to the things that will move you forward. Next Steps includes both on demand courses and in person environments where mentors can help you get connected and plugged in to making a difference. The Launch event, is designed to get you plugged in and growing.
Life moves at the speed of relationships! We want to help you find life-giving friendships that will help you see the full potential of your life. That's the purpose of Connect Groups at Motion.
Motion doesn't just happen week to week. It's built and accomplished by everyday people just like you who desire to "help people move from where they are to where God wants them to be". Start making a difference and see lives touched by serving in our church, in our community and in our world.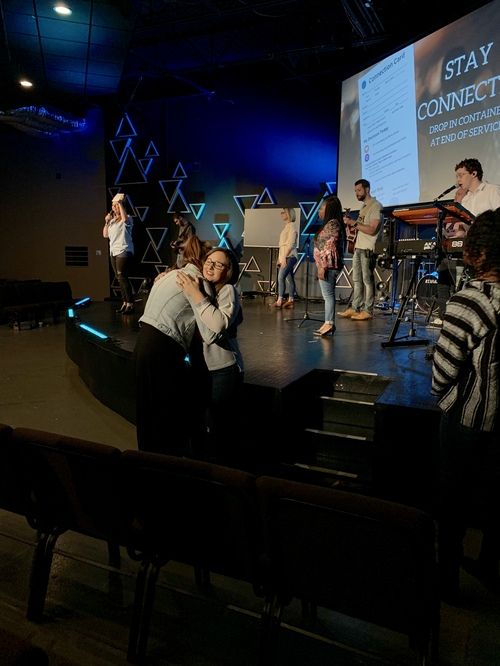 Prayer is foundational to everything we do at Motion Church. We set aside time weekly and annually for prayer as a church family. There are many options of way to participate in prayer or receive prayer at Motion Church.